Today I've found pictures on Ebay and desided don't modify it unreversable... It is a pitty to see that...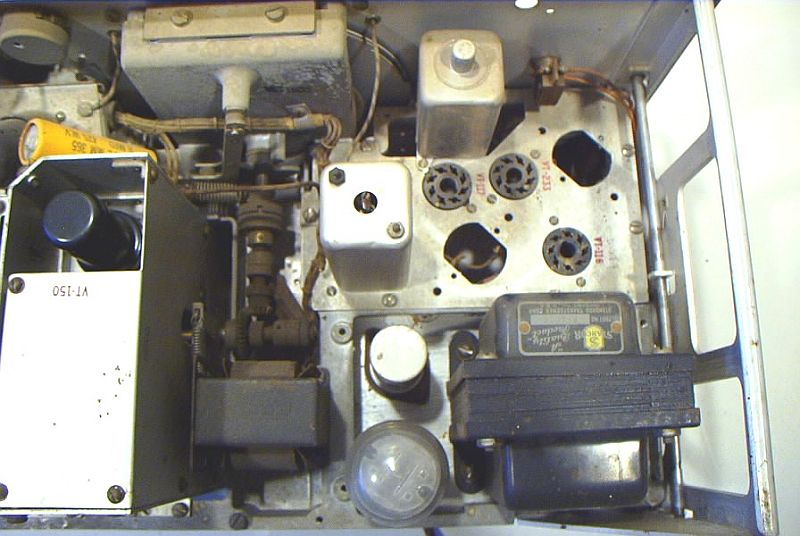 Dynamotor and capacitors under chassis had been replaced with transformer, rectitier tube and electrolytic cap. Most of IF cans and tubes were replaced. No doubt, IF were feed to another QR5 receiver as a second IF (I wanted to insert for such purposes one more PCB with transistors and ICs)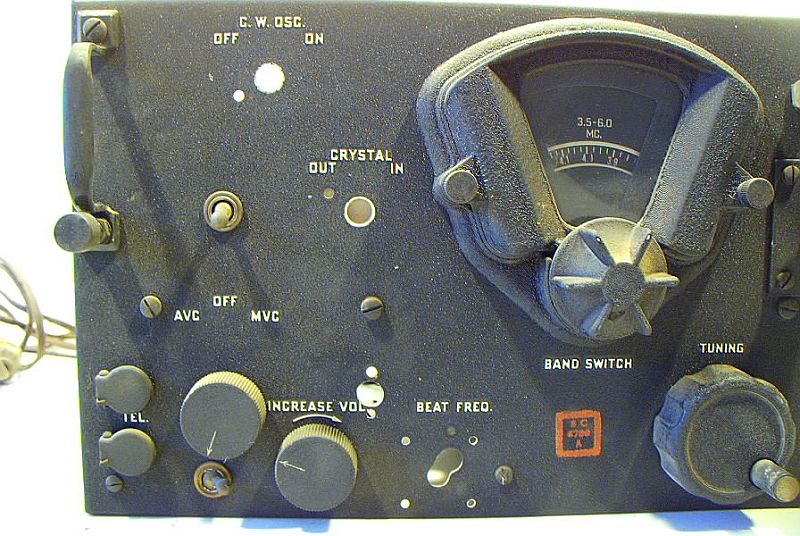 Some holes are empty, some were drilled that damaged a nice panel. Convenient double RF/AF gain control and MVC/AVC switch were replaced on pair of separate controls.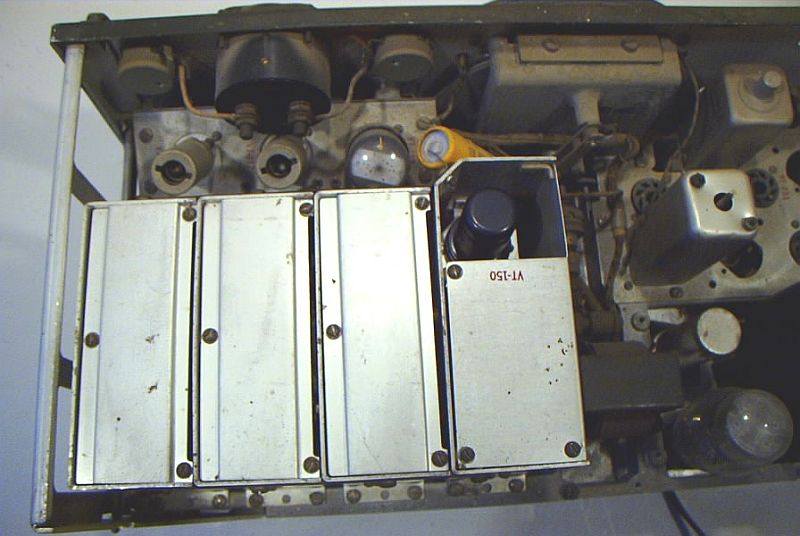 6SK7 tubes were replaced by probably 6BA6 miniature equivalent tubes.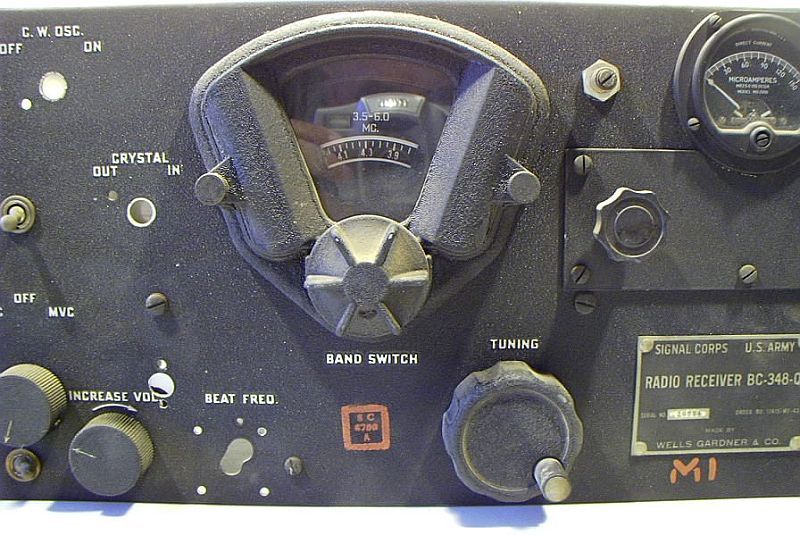 Also, a huge hole was made for a meter, plus extra holes were drilled for additional potentiometers...